20' Inflatable Outdoor Movie Screen Package
(Includes: Screen + Projector + Sound System)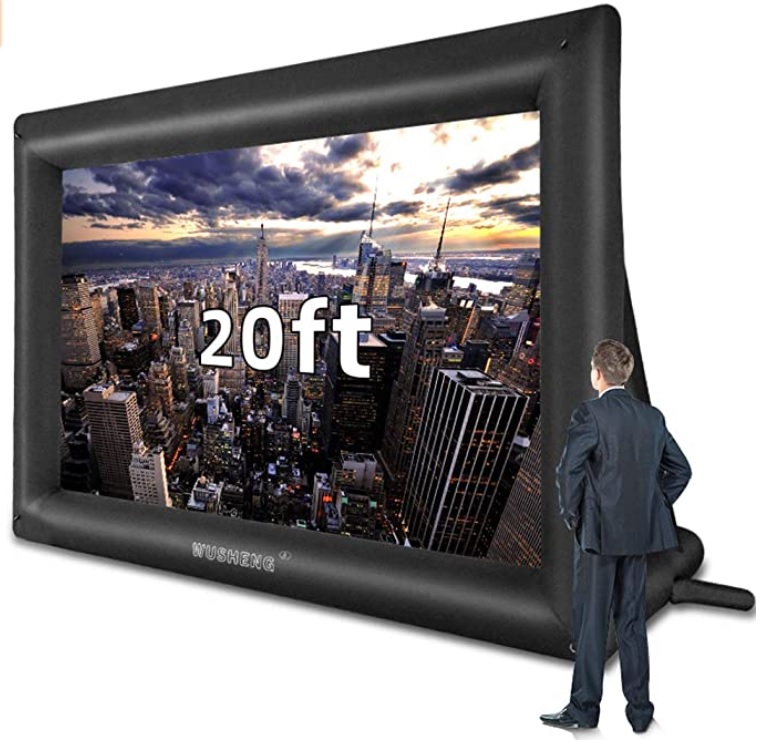 Turn your movie night, special event or feature presentation to EPIC with this great outdoor cinema experience. We provide everything you need to turn your yard into the perfect outdoor movie theatre setting.
Package includes:
20' outdoor inflatable movie screen (with blower and all other required materials as shown below)
High Definition Projector (please review capabilities)
Mega 500w Sound outdoor Bluetooth PA System speaker with built in light display, microphone, stand, remote
All the standard cables and connectors you would require
Clear connection and usage instructions
a small folding table for the projector
Everything you need comes easy to DIY assemble for simple plug and play. Connect your own DVD player or stream your favourite show or game from your device. Includes HDMI cord, Lightening Cable, HDMI to Lightening cable connections, DVD player cord connections etc. PLEASE ENSURE THAT IF YOU ARE DIY RENTING THIS EQUIPMENT THAT YOU HAVE SOME BASIC TECHNICAL SKILLS AS WE DO NOT PROVIDE TECHNICAL SUPPORT!
Please note that the best connection we have seen used is HDMI i.e. from a laptop or computer. Some Apple/Android Apps being used from a cellphone block large screen casting abilities. **this is not a limitation of our equipment, but rather

your device.

We suggest playing movies and sporting events i.e. from Disney+ and Netflix

from a laptop

using an HDMI connection for best possible performance or connecting a DVD player.
Rental Fee: $200.00 for for the day.
$100 refundable damage deposit applies per rental
Pick up by 12 noon day of event; return next day by 10am next morning please (unless otherwise arranged). Please note that the screen and projector works best when its dark outside.