White Pop-Up Party Tents (10' x 20')

- 2

available
One with removeable side walls & one

without

side the side walls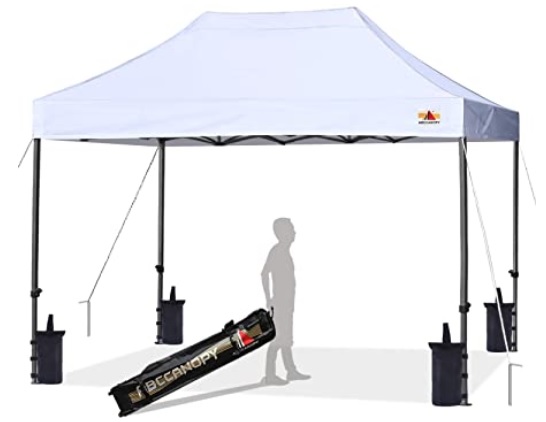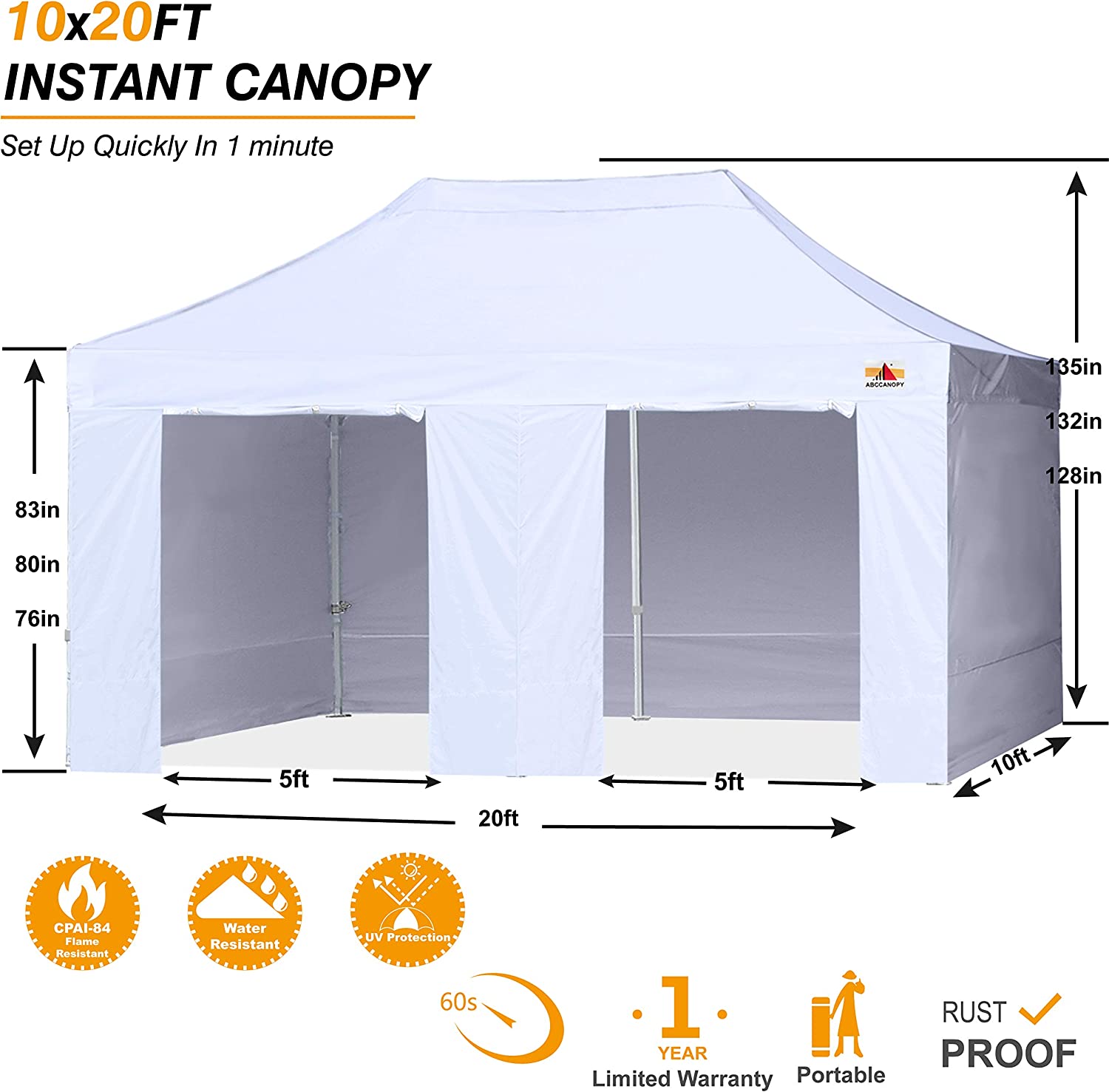 Our pop up white tent is the perfect solution for any backyard party to add some extra coverage in case of rain or just to create more shade.
SIZING INFO:
Canopy coverage: 200 SQUARE FEET OF SHADE 10 feet by 20 feet

Cover approx. 20 people at the same time for your events. Fits best with 3 x 6' rectangular table under it.
SPECS:
Heavy duty fabric: Durable PU, UV blocker, UPF 50+
100% waterproof
Suitable for both sunny and rainy days.
wall coverings with openings (as shown) on all sides.
Easy transport on wheels
easy set up
SET UP INFO
Set up in seconds!
Super easy to set up with only 2 people
Roller bag for easy portability and light transportation
Please follow instruction sheets provided
Includes 6 Canopy Sand Bags, 4 Stakes & Ropes for stable and sturdy use and side walls (removeable)
Please note: you can use this tent WITH or WITHOUT the side walls!
Rental Fee: $100.00/day
$100 refundable damage deposit applies