Hydro Rush Water Slide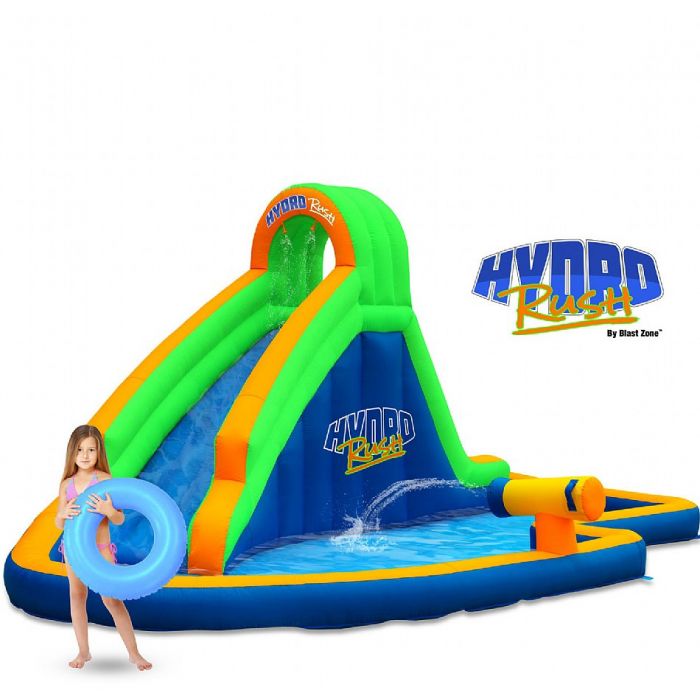 A 10-Foot Curved Slide, showered by 2 Overhead Sprayers, landing in a generous Splash Area! Kids love zooming down from the top of the Climbing Wall to the splash area below. Need a break from climbing and sliding? Use the Spray Cannon! Adults can get in on this part too!
The circular layout of the Hydro Rush keeps players from exiting and re-entering the Splash Area repeatedly, reducing grass and debris, and keeping your inflatable cleaner.
Inflated Dimensions: Approx 19' L x 10.5' W x 8.25' H (Top of Arch)
Max Occupancy: 1 on slide, 1 climbing, 3 splash pool - 5 total at any time
Recommended Age: 3+ (not intended for adult use)
Features: Water Slide, Huge Splash Area, Water Spray Cannon, Slide Sprayers, Ball Pit/Pool Water Collection area.
Watch a Video of this bouncy HERE!
Add a bag of 150 balls +$20/day
***************************************************************